T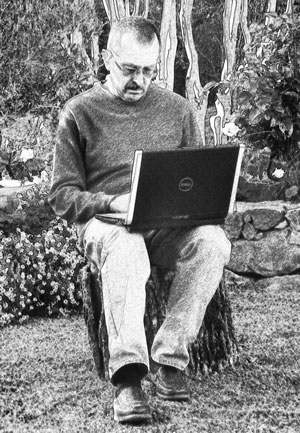 Staging a Texas Renaissance: The Wineslinger Chronicles
Forward by Doug Frost MS, MW
If you picked up this book, you've already demonstrated a keen awareness for the sleeping juggernaut that is Texas wine. Perhaps you're curious about Texas's current role in the wine industry, or at minimum, the evolution and likely future of Texas wines. If so, you've got a remarkably thorough guide in Russell Kane, the man who's been dubbed the "Texas Wineslinger."
Russ could have written authoritatively on a myriad of subjects, but wine–particularly Texas wine–clearly fires his passion. For those of us who are aficionados of America's wine industries, this is an invaluable tome. But here's the thing: that's not why you should buy and devour this book.
Texas wine has been stuck in first gear, or to compare it to the Houston Astros game on my TV screen, it's as if Texas wine has been caught somewhere between first base and second. It hasn't decided whether to go for the steal–hoping to slide in under the throw–or retreat. For too long, the choice has been boringly obvious: safe at first.
Russ's book has its fair share of cautionary tales, of "ghost wineries" and of "winegrowers' prayers." But there are so many new vineyards and wineries that diversity is happening, whether or not the collective Texas wine industry has intended to diversify beyond the same ol' Chard and Cab. Russ tells the fascinating stories ranging from Spanish missionary days to the determination of emigrant farmers to bring wine culture to their new Texas homeland.
Texans, as you'll read in these pages, like their wines, so much so that the rest of the country rarely gets to see the best of Texas. Read on: you'll find out why and how, and you should probably keep a pen and paper handy because you'll find a Texas trail you will want to travel and the wines waiting for you at the end of the road.